BIZER
Corporation's Charts of New Hampshire Lakes
Paper and Electronic Charts of Lake Winnipesaukee and the Lakes Region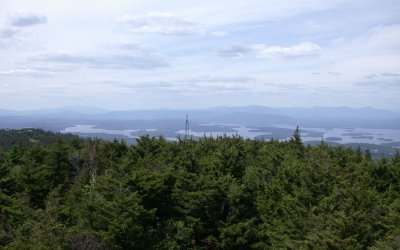 --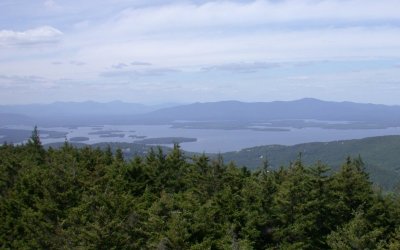 View from Mount Belknap
---
<![if !vml]>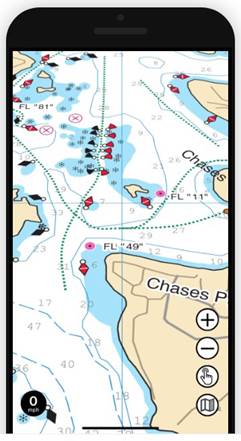 <![endif]>NEW FOR 2022 – iPhone and iPad are now re-supported thanks to Stonegate Software
Stonegate Software, LLC, and Bizer Corporation have teamed up to bring back a navigating app for your iPhone and iPad. This is the most detailed and trusted map of Lake Winnipesaukee: The Bizer map, combined with the GPS and navigation features of today's hand held devices.
Click here to go to Stonegate Software's web page.
Note: Stonegate Software is currently working on an app for Android devices – WATCH THIS SPACE
---
Garmin is back for 2022
Certain Garmin GPS units allow custom maps to be installed. Most of these are hand-held. For a complete list of GPS units which allow custom maps, do an internet search for GARMIN DEVICES COMPATIBLE WITH CUSTOM MAPS. Screen sizes range from 2.6" (66mm) to a whopping 6.95" (176mm). The images below are from Bizer's own Garmin Montana 700i (5", 127mm screen) and Bizer's GPSMAP 66sr (3.0", 76mm screen).
<![if !vml]>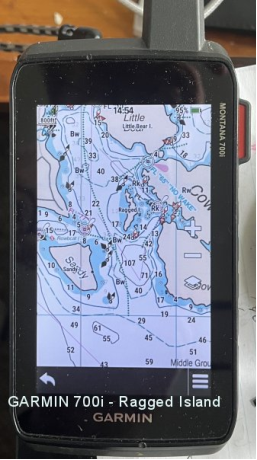 <![endif]> <![if !vml]>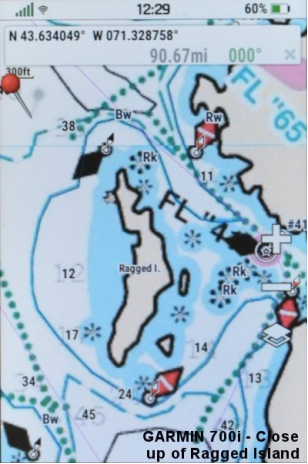 <![endif]> <![if !vml]>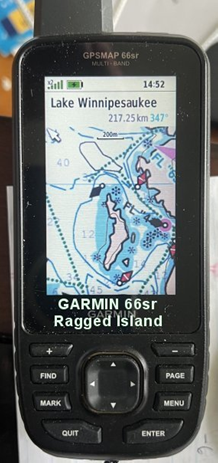 <![endif]>
Go to http://bizer.com/garmin for specifics, pricing, and ordering information. ** We now have Winnipesaukee pre-loaded onto Garmin DataCards, SD cards, or MicroSD cards.
---
<![if !vml]>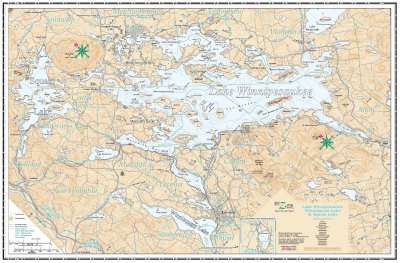 <![endif]>NEW FOR 2017 - A Lakes Region map for your wall
For 2017, Bizer is releasing a 21" x 31" map of the Lakes Region. This new map would be perfect to hang on a wall in your house. The map is 21" by 31" and can be purchased in paper or laminated. The paper map, which has an price of $9.95, may be framed. The laminated map, which has a suggested price of $18.95, may be displayed on your wall without framing. Regardless of which format you choose, we hope you enjoy Bizer's quality maps of the Lakes Region.
Click here to see an enlarged version of Bizer's Lakes Region map.
Bizer (rhymes with "geyser") charts have combined state-of-the-art digital graphics with the precision of the Global Positioning System to create superb, waterproof boating charts of Lake Winnipesaukee and Lake Winnisquam. Some of Bizer's features include: <![if !vml]>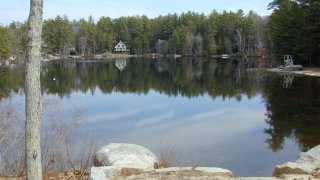 <![endif]>
Buoy and rock positions that have been measured with GPS surveying satellites to place buoys/rocks in their precise location (+/- 35 feet).

Bizer

continues to have the most precise buoy positions. Other maps of these lakes place buoys in their approximate position and are as much as 550 feet in error.

Almost four times as many charted rocks as other charts.

Bizer

continues to have the most accurate depth information of Lake Winnipesaukee and Lake Winnisquam. All known areas less than six feet deep are marked in blue. Since 1996, only three boaters have shown us a shallow area less than five feet deep that we overlooked. This information is vital to a navigator as most boats have a draft less than five feet. This feature is not on any other chart of these lakes.

Bizer

has accurate latitude and longitude grid markings for use with GPS or LORAN. As a service to our customers, the back of Bizer's folded Winnipesaukee chart has a list of 250+ waypoints with their latitude and longitude.

U.S. Geological Survey map accuracy standards are that 90% of all data points (including buoys and rocks) be within 0.5 mm (1/50 inch) of their true scale location. Only

Bizer

meets those standards.

Navigating on Lake Winnipesaukee is similar to navigating on the ocean as well as most other lakes. Lake Winnipesaukee has shallow sandbars and treacherous rocks just like everywhere else. This is why we decided to make our chart similar to other marine charts.

Here's a list of some other pages:<![if !vml]>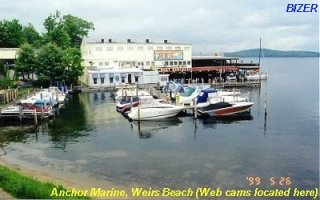 <![endif]>

< Last Updated 21-MAR-2020 >